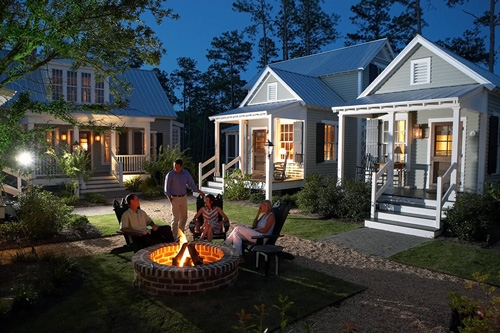 "Pre-Qualified vs. Pre-Approved"
Whether you are a real estate professional or buying a home yourself, you are going to run into these terms and you need to know the difference because it can save you plenty of time, money and gray hair down the road.
The purpose of either one is to determine if a buyer can qualify for a loan and if so for how much;
BEFORE
they go out shopping for a home. Not the other way around!
In this constantly changing market it is unwise to assume one will qualify for a loan so it is imperative to see where a buyer stands financially to determine the next course of action for all parties involved.
We have all heard the horror stories about a buyer getting a call from their lender the day before they are scheduled to close to find out their loan will not close. Unfortunately this still happens all of the time because there are still loan officers out there that are not capable of properly pre-approving a client. The problem is the average person is not familiar with how to distinguish a competent loan officer from an incompetent one. Just because your loan officer works at a big bank it does not mean he/she is the best mortgage professional for you.
There are many talented mortgage professionals that work for large banks, credit unions, mortgage banks and mortgage brokers. You just have to take your time finding the one that is best for you.
In the meantime, I want to explain to you the difference between a Pre-Qual and a Pre-Approval so you know what to look for and what to ask your lender.
Pre-Qualified
A Pre-Qual is really just an educated guess by a loan officer of what the client might qualify for based on information given verbally. In many cases no application is taken and no income/asset documents are reviewed. This is "window shopping" so to speak and provides a "rough" idea as to the buying potential of a client.
Pre-Approved
Now we're cooking with gas! A Pre-Approval is a much more in-depth determination of a client's ability to buy and takes a little more time to complete. Once a client decides on a lender they will be required to complete a full loan application so the lender can pull a credit report on the applicant(s). The credit report will allow the lender to determine what program(s) the client qualifies for. These days FHA & VA require at least a 620 and Conventional requires a 680 or better.
From there the client needs to document their income by providing their last 2 years of W2's, last 30 days' worth of pay stubs and last 2 months of bank statements. If they have other assets like money market accounts, 401k, stocks and bonds that can be used as reserves (the more the better) then we need the most recent statement showing the balance, full name and account number. If the client is self-employed/1099 then they need to provide the last 2 years of full tax returns (1040s) with all schedules. Depending on the overall strength of the file we may also opt to order a preliminary verification of employment and rental history which will be done during processing anyway.
These documents will allow the lender to determine if the client meets the minimum credit/income criteria for any given loan program as well as qualifying income. The qualifying income will allow the lender to determine debt ratio and how much house the client qualifies for. Once all of this information is gathered the application is submitted to an Automated Underwriting System (AUS) like DU/LP that will take into account all of the clients credit, income, assets, employment/rental history, loan type, down payment, etc.
The AUS will give a premiminary loan determination/automated approval that confirms the applicant's buying ability. This Automated Approval gives a detailed list of items needed to supplement that application and is the blueprint for how the underwriter will base their final loan approval on. At this point we can determine how much money the buyer needs for down payment and closing costs so the realtor knows how to prepare/negotiate an offer.
Finally, the lender can provide a Pre-Approval/Commitment letter reflecting in either a loan amount or sales price a buyer has been Pre-Approved for as well as a down payment required.
So that's the basic difference. A Pre-Approval means a lender has taken the time to review documentation that will support a final approval so long as certain conditions are met. A lender has spent time to figure out what those certain conditions are and made them clear to the client. A Pre-Qual just barely scratches the surface.
Food for thought
The Pre-Approval process is the most crucial part of the loan process. Why? Over 65% of loans turned down were for reasons that could have been addressed during the Pre-Approval process. An experienced lender will have a detailed checklist to go over before issuing a pre-approval letter for a client to avoid obvious pitfalls before they are ready to shop for a home. The point is to diffuse any bombs before they go off. If a lender has provided the client with a Pre-Approval/Commitment letter based on just a credit report and phone call (or less) they are doing it wrong. Find another lender that can provide a comprehensive Pre-Approval. Better yet, call me and I will get you taken care of!
For more details or questions please feel free to contact me at your convenience.